Every first Thursday of the Month we will be having our monthly Dwarrow Market.
The Location Depends on the month: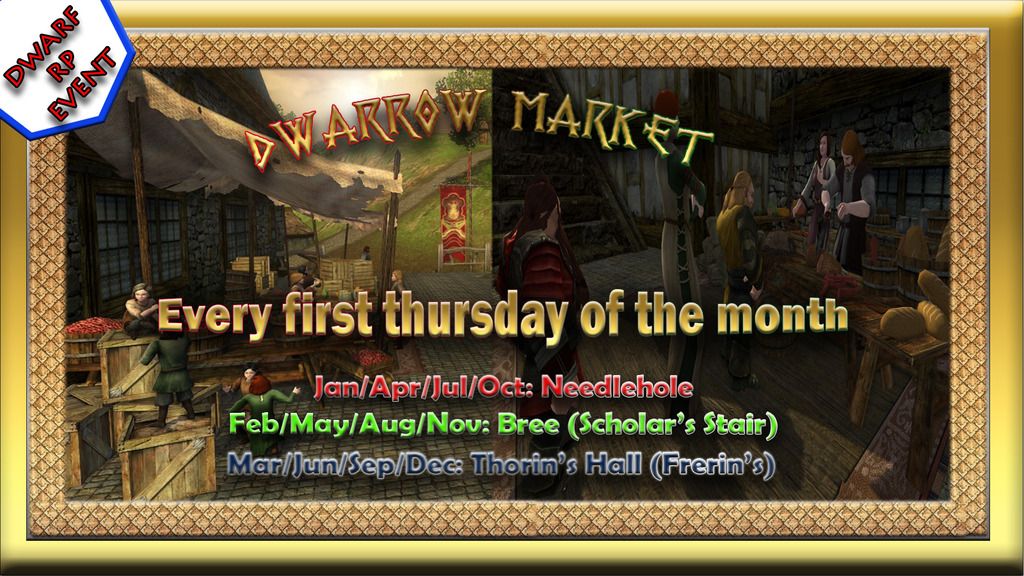 This is dwarf community event, yet other races are welcomed too at one of the three Dwarf Market hubs (Needlehole, Frerin's Court or Bree).
No organizing of any sort is needed here, just come and go as you please and bring the goods they wish to sell or the coin you wish to spend!
See you all there!